How to use Find My iPhone to find lost or stolen iPhone
Overview
Apple has made some big improvements to its Find My service ever since it combined Find My iPhone and Find My Friends into a single app back in 2019. A notable feature added is the capability to locate a powered-off iPhone, which was introduced with the release of iOS 15 in September.
Find My iPhone allows you to find lost devices, deactivate them, and even delete all data from them. However, unless you have experienced the need for these services, you may not be familiar with how they function, their capabilities, or the type of information that can be accessed when someone has possession of your device.
You've probably arrived at this article because you've lost your iPhone, or even worse, think it might have been stolen. The good news is Apple offers software that makes it simple to locate a lost iPhone and if it has been stolen, you can use the software to erase all data and secure it, thus safeguarding your information.
This article will guide you through the process of using the Find My app to locate your iPhone or iPad. (It can also be used to find your Apple Watch, AirPods or Mac.)
Make sure Find My iPhone is enabled
To access Find My on your iPhone, open the Settings app and select your name at the top of the screen. Then, select Find My > Find My iPhone. Ensure that the Find My iPhone switch is turned on, and also ensure that the switches for Find My network and Send Last Location are on. As a reminder, Apple's Find My network utilizes the location of a device marked as lost through crowd sourcing. For instance, if you lose your iPhone and mark it as lost in the Find My app, Apple will use the Find My service on any iPad, iPhone, or Mac to locate your iPhone, even if it is not connected to the internet. The device owner will not be aware that they are assisting in locating your lost device.
How to find your iPhone with the Find My app
Find My is a complimentary service offered by Apple, it is simple to set up and could be considered one of the most valuable apps on your iPhone (it was previously called Find My iPhone, but since iOS 13 it is simply called Find My). The Find My service also works for your iPad, Apple Watch, AirPods, and Mac, allowing you to track all your Apple devices. Additionally, it can keep track of the devices of your family members if you are all linked through a Family Sharing account, this means that if you lose your iPhone, you can easily locate it through your partner's device if they are linked through Family Sharing.
Assuming you have already set up Find My iPhone, the following are the instructions on how to use the app to find your iPhone:
1. Open Find My app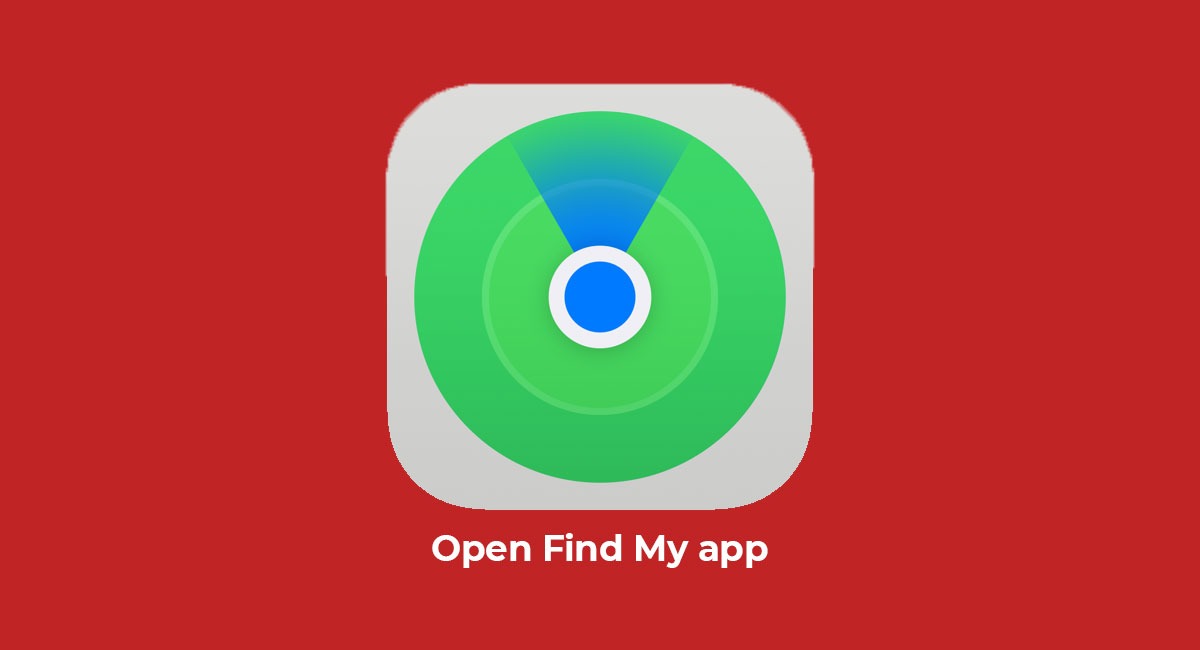 To locate your iPhone using Find My app, follow these steps:
If you are using an iOS device or a Mac, find the Find My app
On an iPhone, pull down from the center of the screen and type "Find" in the search box, you should see Find My appear in the suggestions section.
On a Mac, press Command + Space bar and start typing "Find" to locate the Find My app.
If you are using a non-Apple device such as a PC or Android phone, go to iCloud.com and log in to your account.
2. Log into Find My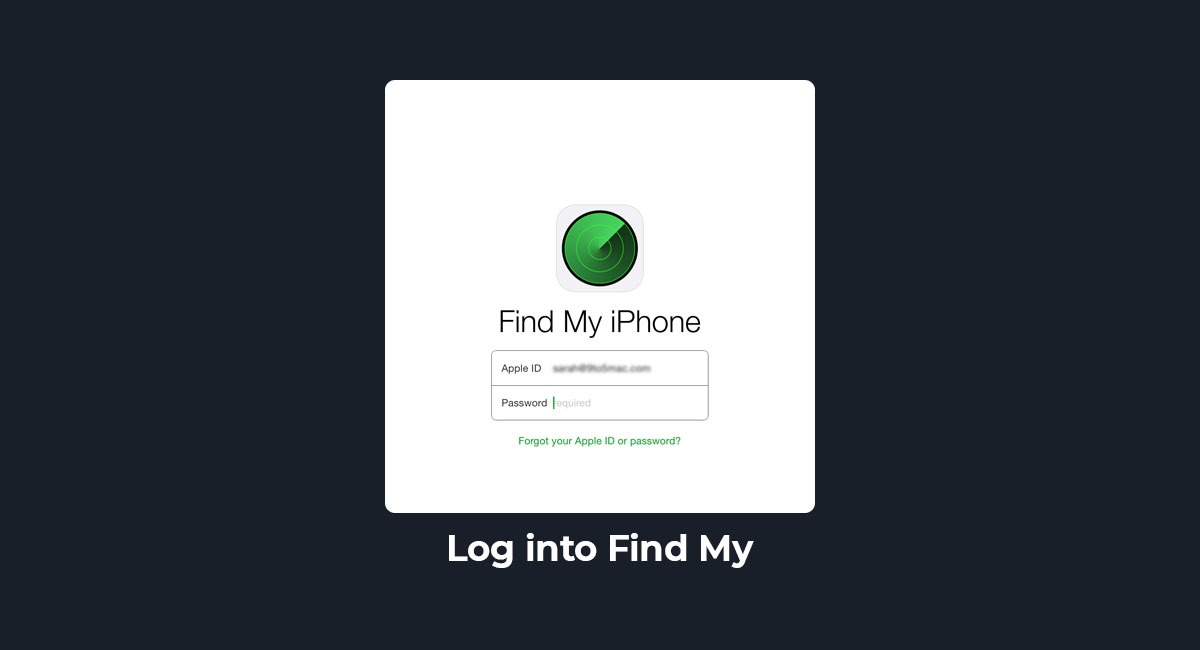 To open the Find My app on your Apple device or iCloud.com, do the following:
Open the Find My app on your Apple device or click on the Find My icon on iCloud.com.
Enter your Apple ID and Password if the device is not yours. This is the login you use when buying anything from the App Store or when logging into other Apple services.
Note: You will have created an Apple ID when you first got your Apple device.
3. Locate the lost device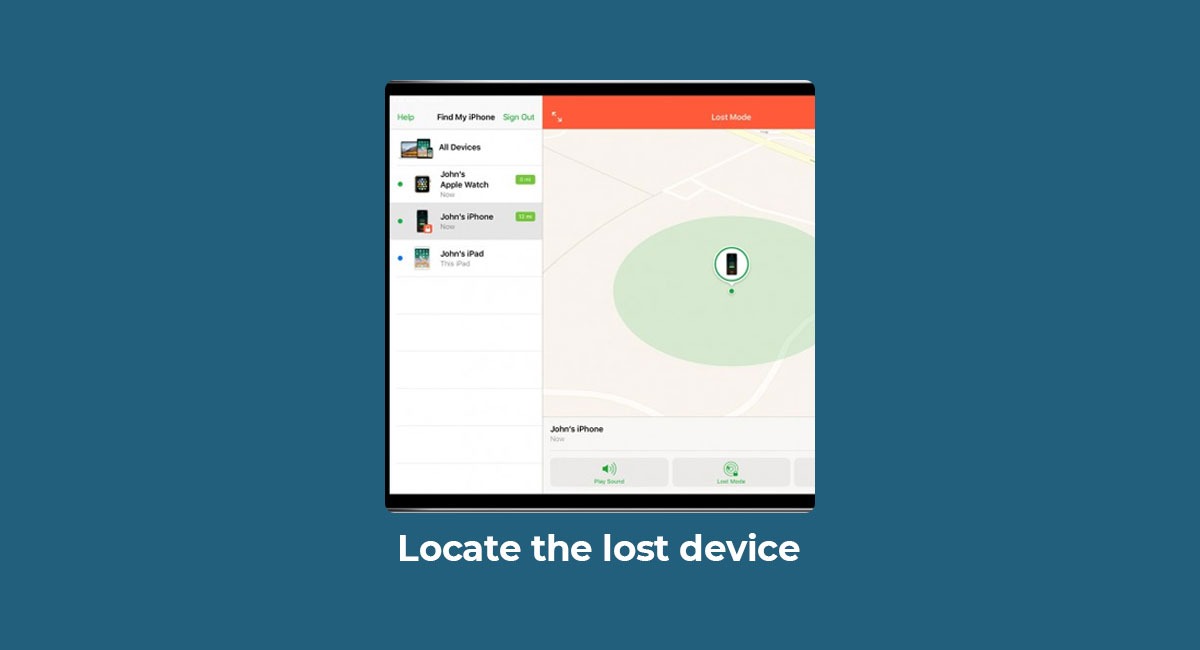 To locate a device using Find My on an iPhone or iPad, go to the Devices list, which displays all devices linked to your account, including iPhones, iPads, Apple Watches, AirPods, and Macs.
If you're using iCloud, click on All Devices at the top of the window. Select the device you're trying to locate, and wait for the spinning icon to indicate that the device is being located.
4. Play a sound on your iPhone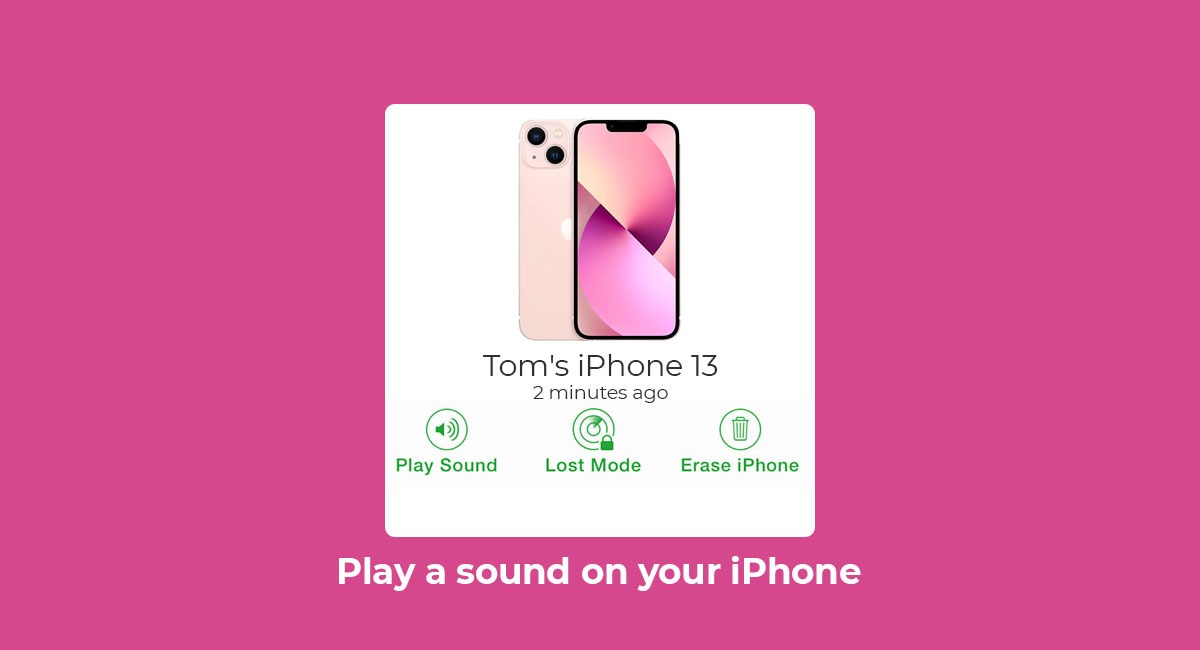 To play a sound on a device located with iCloud, click on the "Play Sound" button. If using Find My on a Mac, click on the grey information box next to the device's location on the map to access options, including "Play Sound." This is useful if the device is in a familiar location, such as at home or with a friend. However, if the device is not in a location where someone you know can retrieve it, proceed to the next step.
5. Mark your iPhone as Lost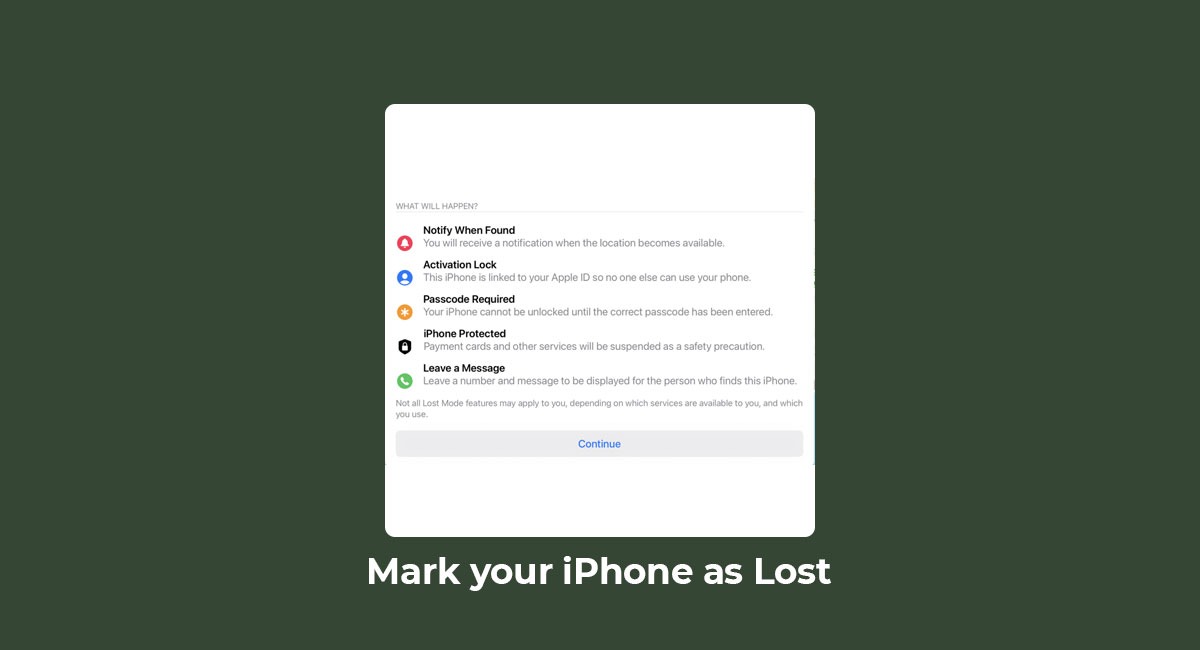 If your iPhone is not nearby, or perhaps its location keeps changing the best option is to mark is as lost. To do this, the steps may vary depending on the device you are using to access it. On an iPhone, iPad, or Mac, tap on "Activate" under "Mark As Lost." If you are using iCloud to access Find My, click on "Lost Mode."
You can also choose to "Leave a Message," which will display a message and phone number on the iPhone. This option will be discussed in the next step.
6. Enter a phone number and message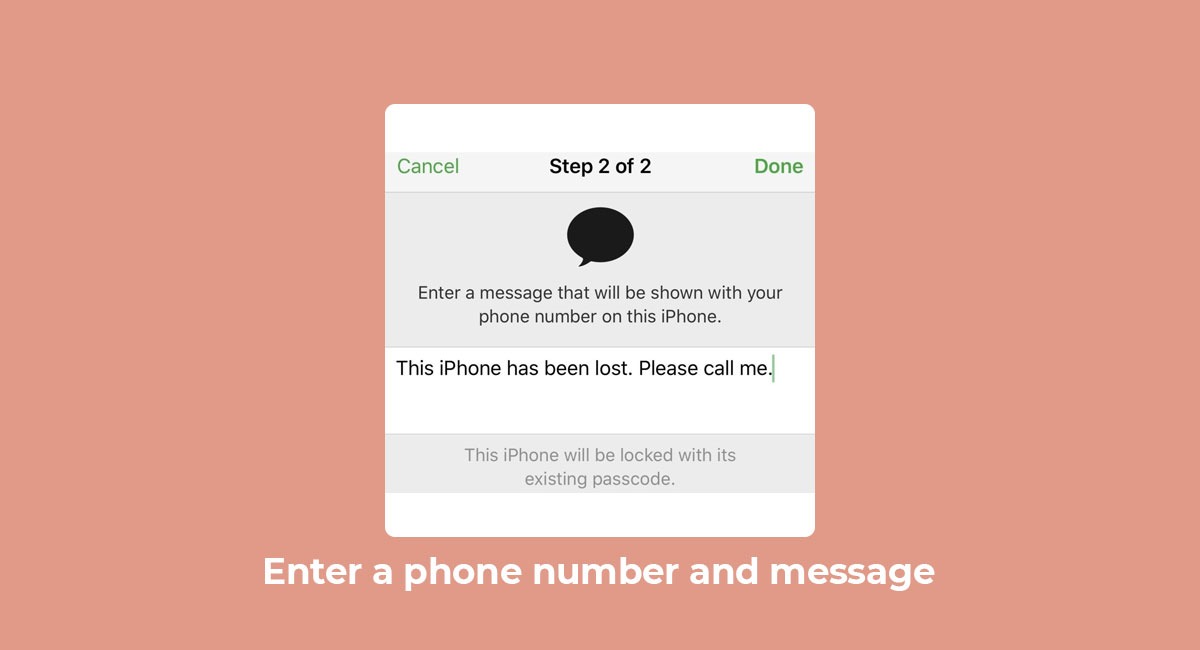 When you select "Mark As Lost" on your device, you will have the opportunity to provide contact information for the person who finds it. This will assist them in returning it to you. To do this, you need to enter a phone number that can be used to reach you. Additionally, you will have the option to display a message on your device, such as "This iPhone has been lost. Please call me," as suggested by Apple. Once you have entered the information, activate it by clicking or tapping on "Activate."
7. Get your iPhone to notify you when found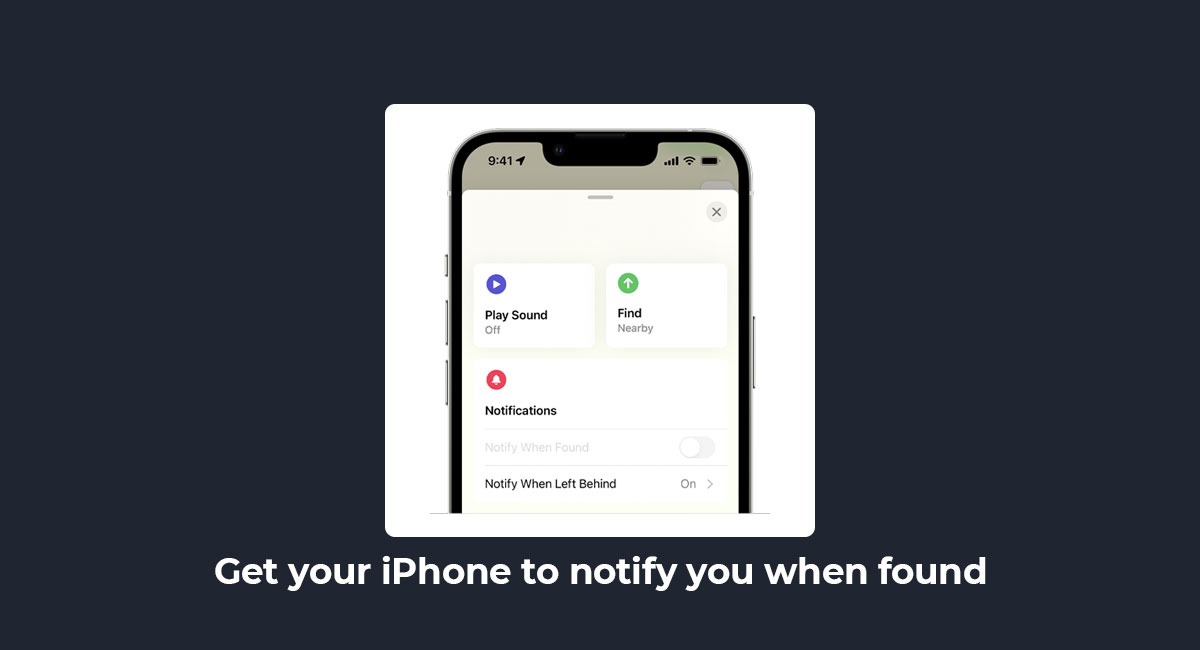 If "Find My iPhone" is unable to locate your iPhone, you will have the option to select "Notify When Found" and "Erase This Device." If you still believe there is a possibility of recovering your device, choose "Notify When Found."
8. Erase the iPhone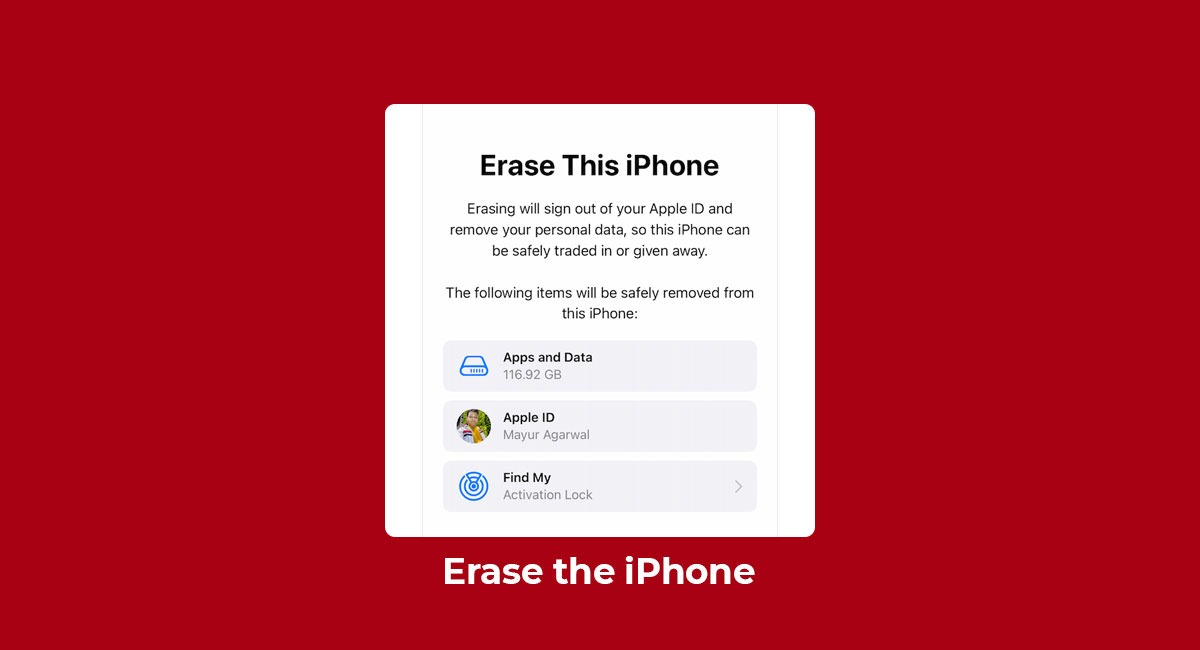 If the chances of recovering your iPhone are looks completely hopeless then you should erase the device. To do this, select "Erase This Device" and then "Continue." Keep in mind that if you do recover your iPhone later on, you can restore it from a backup stored on iCloud (assuming you have one). Note that the data on the iPhone won't be erased until the device connects to a Wi-Fi or cellular network.
Conclusion
Even if you are familiar with using the "Find My iPhone" feature and have successfully located a lost or stolen device in the past, it is not recommended to confront a thief on your own. Instead, contact the authorities with the location details. Additionally, if you have signed up for the AppleCare+ service, you can file a theft and loss claim for a replacement device.
I hope this article helped you understand the "Find My iPhone" feature and how to track a lost iPhone.
WHY WAIT? WE ARE HERE TO HELP YOU!
Call and register! We are just one ring away from collecting and dropping your damaged iPhone mobile, iPad & MacBook at your doorsteps!